A Beat Plan is a day-level route plan made for field sales/marketing personnel to make visits to a number of stores at a predefined frequency.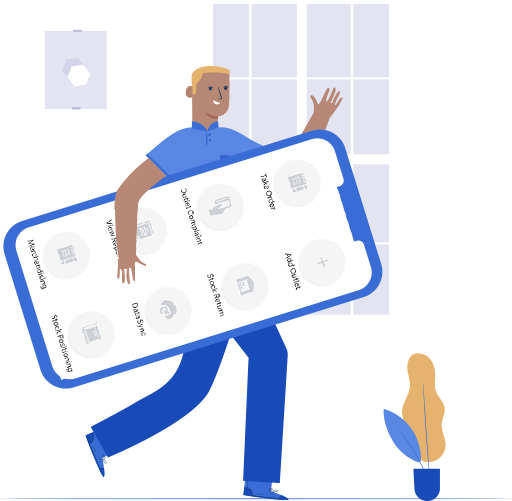 A Beat Plan is a day-level route plan made for field sales/marketing personnel to make visits to a number of stores at a predefined frequency and it is also known as a Personal Journey Plan(PJP).  A beat plan defines whom to visit, and when to visit, based on the company's priorities on the stores' segment and category. Effective beat planning is essential for the field of FMCG retailers and brands to keep stores sufficiently stocked with in-demand merchandise and replenish them at regular intervals with minimal time. Simply put, Beat is a route plan that includes which retail shops an executive has to visit, the frequency of visits, and the time of visit. Every month the company sets a beat plan for the salesman as per the association's precedence. These precedences are substantially advanced profit, new product development or influencer connect. The main objective of this can be to get Orders, capture visual merchandising, geotagging, etc.
Why creating Beat Plan in Sales is important?
A Successful beat plan in sales or a personal journey plan is, thus, the most important component of sales and distribution management. It foretells the wastage of effort and time and guarantees that distinct territories are assigned to salespeople with no overlap. This lets them concentrate on their shops and generate more business, which is the ultimate intention of any brand.
Put an Effective Beat Plan in Sales
Divide The Business Regions Properly –

Based on the nature of the Business, the organizations should divide the retail stories on the basis of the location, client profile, items, size of the store, etc.
Agent According to Sales Executive's Capabilities –

The sales executive will have individual capabilities that can help companies better their business. This may be their community with the retailers, knowledge of the geographical location, etc.
Why Choose ERP CRM Provider?
Our predetermined processes and market experts ensure 100% compliance. In sales and advertising and marketing application management, our sales solution does automation of the sales process at the minutest stage. More than a hundred checkpoints are evaluated to get employee efficiency and sales numbers accelerated day by day. We have professional teams and members in all of the foremost regions. This simplifies and perfects discipline pressure hiring for our clients. The database of 15000+ sales applicants guarantees the onboarding of genuine match candidates. 
                Our ERP CRM Provider's first priority is to give you the best field sales force software to help grow your business. We make the training and evaluation system a non-stop one and now no longer a one-time activity. Our sales force outsourcing automation software program facilitates us to provide a case-to-case foundation answer. It permits us to supply the best ROI sales and advertising and marketing applications inside the industry. It saves time and assets that bring about a higher response on your business.