What is a Manufacturing ERP Software?
Manufacturing ERP refers to enterprise resource planning software and system which is used to plan, manage and deliver specific functions that support a manufacturing business. Modern manufacturing ERP systems are designed to flexibly support and integrate with any business process, creating a comprehensive business management platform for manufacturing companies.
A manufacturing ERP system is designed specifically for the manufacturing industry and offers advanced functionality for specific manufacturing needs. Manufacturing ERP software integrates core business processes with manufacturing processes, allowing complete visibility and control over a manufacturing organization.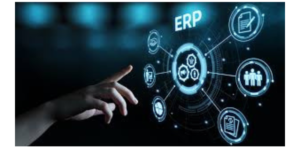 Benefits of ERP for Manufacturing Companies
Modern, integrated manufacturing ERP software offers many valuable operational and financial benefits, both at the micro and macro levels. The most notable benefits of ERP for manufacturing companies include:
Minimize redundancies and automate processes to increase efficiency
Optimization of production processes to increase productivity
Improve supply chain, warehousing, transportation, and inventory management
Reduce risk and increase confidence in compliance
Provide better customer service
Unify departments and compare metrics across the organization
Eliminating the need for multiple systems that do not communicate with each other
Real-time reports for your trades that you can quickly access
Centralize operational and financial information for greater visibility and communication
Acquire the ability to adapt to changes or disruptions in the business environment
Overall, manufacturing ERP software streamlines operations and provides support that helps manufacturers grow their business and increase sales while improving quality.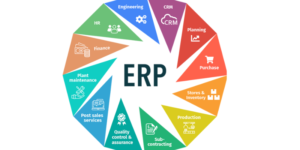 Why choose us?
Our company ERP CRM Provider offers the Best Manufacturing ERP software which provides various unique features and benefits listed below:
Inventory Management
Compliance And Risk Management
Quality Control
Process Automation
Requirement Planning And Management
Distribution And Supply Chain Management
Asset Management
Finance And Accounting
ERP CRM Provider which is one of the Best Manufacturing ERP Provider companies provides you with proper solutions and information regarding your queries and helps you to find the Software which is best for you. We have the potential to find out your business requirements and fulfill those requirements too. We are always there to answer all the individual queries of our clients.
Our Partners
Google, Amazon, Oracle, Sap ERP, Tally, Busy, Dial CRM, Dial ERP, Zoho, Freshdesk, Adobe, Keka, Microsoft, Zendesk, and Salesforce.
If you are looking for a Manufacturing ERP Provider Company, Sales CRM provider Company,
Best ERP Provider Company, Best Software for FMCG Business, Best Software Company for Website Designing or Field Force Management Software then we are the best company for you. Visit us at https://erpcrmprovider.com/ or call us at   +91-9999365655.
Book Your Demo