What is a CRM for Sales and How Does it Help with Sales
CRM (Customer Relationship Management) system CRM For Sales is a software solution. That helps sales teams manage customer interactions and data throughout the sales process. CRM streamlines sales improve relationships and drives growth. CRM sales can provide a centralized platform for sales representatives. Manage customer information, track leads, and opportunities, and analyze sales performance. Sales teams can efficiently manage leads and close deals with precision. It enables sales representatives to prioritize their efforts and engage with customers in a more personalized and effective manner. CRM allows sales teams to make more informed decisions based on customer behavior. CRM can be a powerful tool for companies looking to boost their sales productivity and drive revenue growth.
The Benefits of Using a CRM for Sales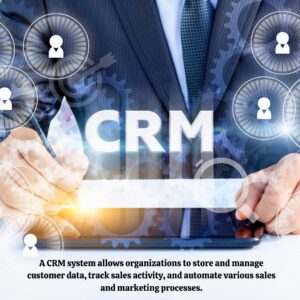 A CRM (Customer Relationship Management) system is a powerful tool for managing your sales activities. It helps you to organize your customer data, track your leads, and manage your sales pipeline. CRM also allows you to automate many of your sales tasks, freeing up your time to focus on selling.
One of the key benefits of using a CRM for sales is that it helps you to prioritize your leads and opportunities. You can focus on the most promising leads and close deals faster by tracking your sales pipeline. A CRM also helps you to provide better customer service by giving you easy access to your customer data.
CRM increases sales by providing insights into customer buying habits and preferences. You can use this information to create targeted marketing campaigns and offer personalized recommendations to your customers. It streamlines your sales processes, improves your customer relationships, and helps you to sell more effectively.
Tips on How to Choose the Right CRM for Your Business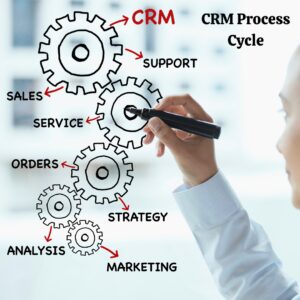 Choosing the right CRM for sales for your business is an important decision. That can have a major impact on sales growth. With the right CRM, you can automate processes, track customer data and increase customer satisfaction. In this article, we will provide some tips. How to choose the right CRM for your business, including what features to look for and how to evaluate different solutions. Moreover, Identify your business requirements and goals before selecting a CRM.
Define your goals and requirements before choosing a CRM: A number of factors should be considered, including the size of your business, the number of employees, and the type of customers you serve. It will help you choose the right CRM for your needs.
Find a CRM with features that match your needs: Take your business requirements into consideration when choosing a CRM. Marketing automation, sales forecasting, lead management, and contact management are some of the common features. CRMs should have features that will help you run your business efficiently.
Check for integration: Make sure the CRM can integrate with your existing marketing automation tools, such as email and social media. You will be able to streamline your workflows and avoid duplication.
Technology has the potential to help businesses achieve their goals. By providing innovative software solutions and expert services, we help our clients become more efficient, productive, and profitable, and build stronger relationships with clients. Choosing ERP & CRM Software Provider as your software provider will enable you to experience the difference exceptional technology can make for your company.
Book Your Demo